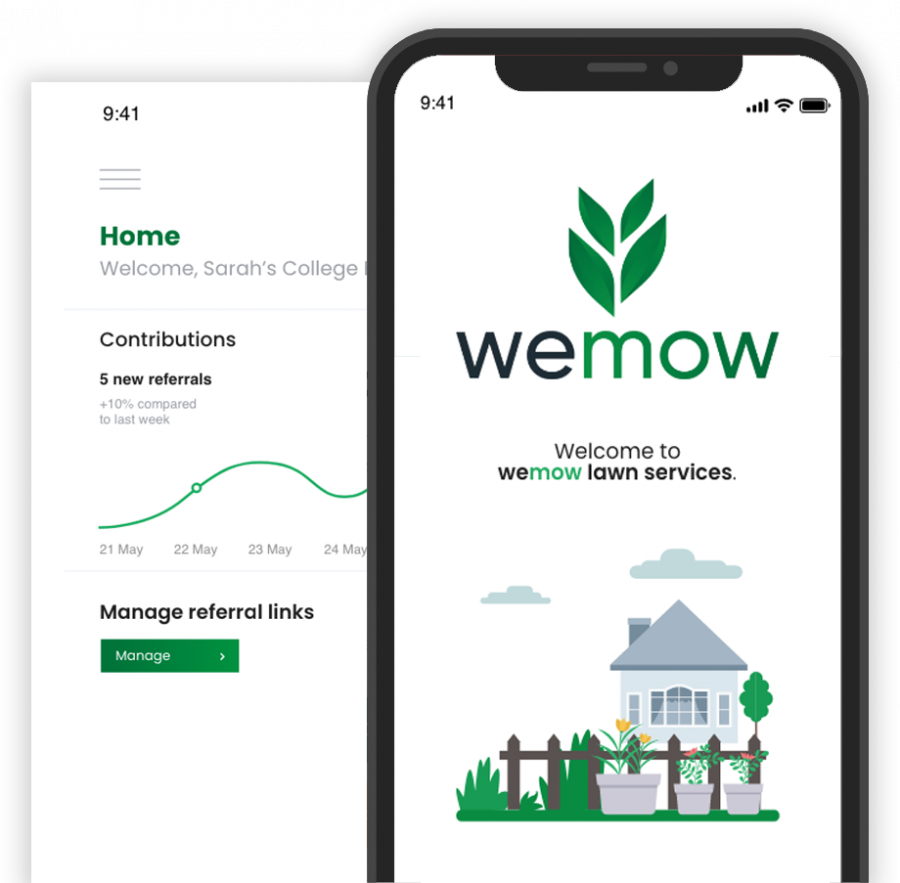 The Lawn Care Subscription App that Gives Back!
Choose a lawn care provider that offers more than just quality service. Wemow gives back to local PTAs and College Funds with every service.
SUPPORT YOUR COMMUNITY WITH THE LAWN SERVICES YOU'RE ALREADY PAYING FOR
Just like each communities' teachers, parents and local leaders; we believe in in giving back to the organizations that support education, recreational sports, fundraising, non-profit events and more. That's why we give back to local Parent Teacher Associations (PTAs) so our communities and future generations can continue making a positive impact in their towns and cities. 
Are you a parent looking for a way to grow your child's college fund? The Wemow Gives Back program contributes to individuals looking to invest in their future education! Get your children started on the path towards accomplishing their dreams with Wemow.
Hear from the Wemow Gives Back Network
From the Wemow College Fund Beneficiary
The Wemow Gives Back program has helped me tremendously in growing my college fund. For myself and my family, it's nice to know that there is something we can do now that is going to help me in the future for something as big as my college education.
From the Wemow College Fund Parent
In these times it is difficult for teens to raise funds for college or other extracurricular activities. Wemow has given my son the ability to earn contributions to his college fund while benefiting our neighbors with a convenient service they needed anyway.
SUPPORTING YOUR COMMUNITY IS EASIER THAN EVER
Give Back to Your Community with Every Lawn Service
When signing up, you can select the cause in your community you'd like to support. Users that are referred through a Wemow Gives Back link will be automatically associated with the corresponding cause.
Contributions accumulate automatically and are sent directly to your selected cause. A notification is sent to the recipient every time you give back so you can feel good knowing with each lawn service you're also supporting the community!
We Give Back $1 Per Service & 5% on Commercial Jobs
Every time we service your lawn we will contribute $1 to your selected cause. Plus, we take 5% from commercial jobs and distribute it across all causes in that community.
Help Spread the Word to your Neighborhood
Easily share unique referral IDs and links with friends and family to help grow the cause even more!
A NEW TAKE ON TRADITIONAL LAWN CARE
What You Can Expect with Wemow