THE LAWN CARE SERVICE MADE FOR BUSINESS OWNERS
✔ WEEKLY / BI-WEEKLY SERVICE
✔ PRICING BASED ON LAWN SIZE
✔ FULLY-INSURED PROFESSIONALS
✔ COMPETITIVE RATES 
✔ NO CONTRACTS EVER
5% of Profits from All Commercial Services Donated
SIT BACK, GIVE BACK WHILE WEMOW!
Donate to Your Community Just by Choosing Wemow
What if we told you you could do more with the lawn services you're already paying for? Would you switch? 
Wemow gives back 5% of our profits from commercial services straight to your community. That means PTAs and local college funds will see contributions made from your business without costing you any extra money! 
Once your commercial service is completed we take 5% of our profits and spread it across all PTAs and college funds in your local area. Donations are always made in your business name so your community sees the impact you're making directly!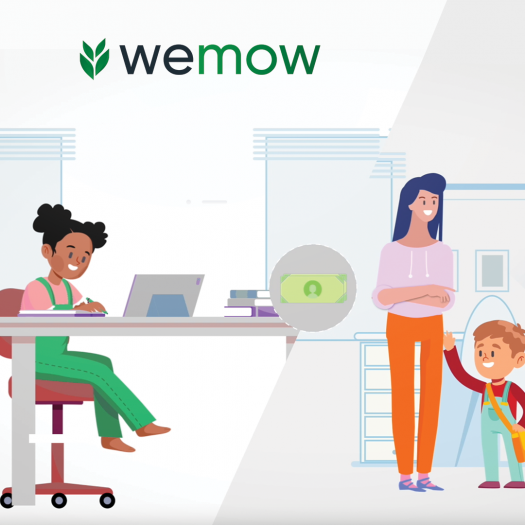 SUBSCRIPTION LAWN SERVICES
Commercial Lawn Care Simplified
All the lawn care basics you need to maintain a healthy, lush lawn.
All the perks of our basic lawn service – upgraded with garden care. 
For the best looking lawn on the block, complete lawn grooming & yard upkeep.
*Prices may change based on service frequency. *If your lawn requires additional clean-up or general maintenance not included in services above, additional charges may apply & must be approved by you via the Wemow app before services can begin. *Overgrown trimming of bushes & leaf clean-up available at hourly rate.
Frequently Asked Questions
Lawn Care Providers Are Available Now
Wemow simplifies commercial lawn care so you can focus on what matters – your business! Sign-Up Now & Leave the Lawn to Us