Subscription-Based Lawn Care
Traditional lawn care services got you in the weeds? Wemow's subscription based approach allows you to easily manage your lawn anytime, anywhere so you can get back to your busy life and leave the lawn to us!
Weekly / Bi-weekly Service
Weekly / Bi-weekly Service
The Professional Lawn Company Seen In: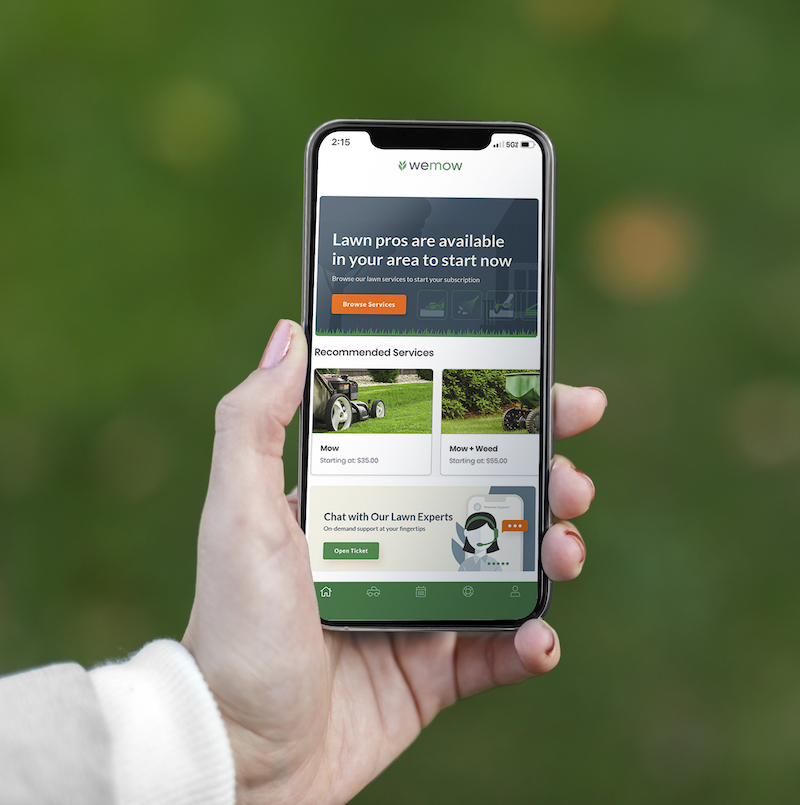 All-in-1
Wemow's Easy to use lawn care platform takes the work out of managing your lawn.
Wemow offers instant scheduling, automated billing, & dedicated support all from one platform you can use directly from your phone.
Our services are backed with fully verified and insured providers who are local experts in your area. No shuffling around either! Your pro will come back for each appointment so you have full peace of mind.
Choose Wemow for all of your lawn care needs including Weekly Mowing, Weed Treatments, Fertilizing, Yard Clean-Up and more.
Services
SIMPLIFIED, PROFESSIONAL LAWN CARE.
Mow + Weed + Feed
$55/service
We're not your traditional lawn care company. That's why we're better.
Select the lawn service that's right for you. Our subscription services offer something for every homeowners' need. Get the basics or opt for our full-scale lawn service.
Manage your lawn anytime, anywhere.
No need to call, coordinate or waste any more time on lining up your lawn care.
Lawn Care Services Simplified
Traditional lawn care services got you in the weeds? Get Wemow for a better type of lawn care that fits into your busy life.
Simple & Transparent
Sign-up, see the costs and activate your lawn service in just a few clicks. No hidden fees or contracts ever!
Customize Your Service
Select the lawn care frequency, service level and add-ons that work for you and your yard maintenance needs.
Manage On-the-Go
Instantly reschedule, cancel or add a service as you go all from one easy-to-use platform.
Dedicated Support
Get access to dedicated, live human support by phone or via chat through the Wemow app. We'll assist with any question or issue you may have.
Getting started with Wemow just takes a few clicks!
Wemow provides the most convenient lawn & yard care around. We make the process from setup to scheduling to billing ridiculously easy. Here's how it works:
Select Service
3 Simplified Service Levels
Pick a Service Day
Customize Your Schedule
Select Lawn Size
Small, Medium or Large
We're On It
Sit Back While We Mow!
What Our Customers are Saying
Homeowners everywhere are making the switch to a better type of lawn care with Wemow.
See what they have to say below.
A Lawn Service Option for Every Homeowner
We offer everything from basic weekly mowing to full-scale lawn service. Select from our three simplified service levels and add-on services as you go.
Choose a lawn provider that's a huge help!
Curious how Wemow works and what you can expect with our services? Check out our FAQ's below.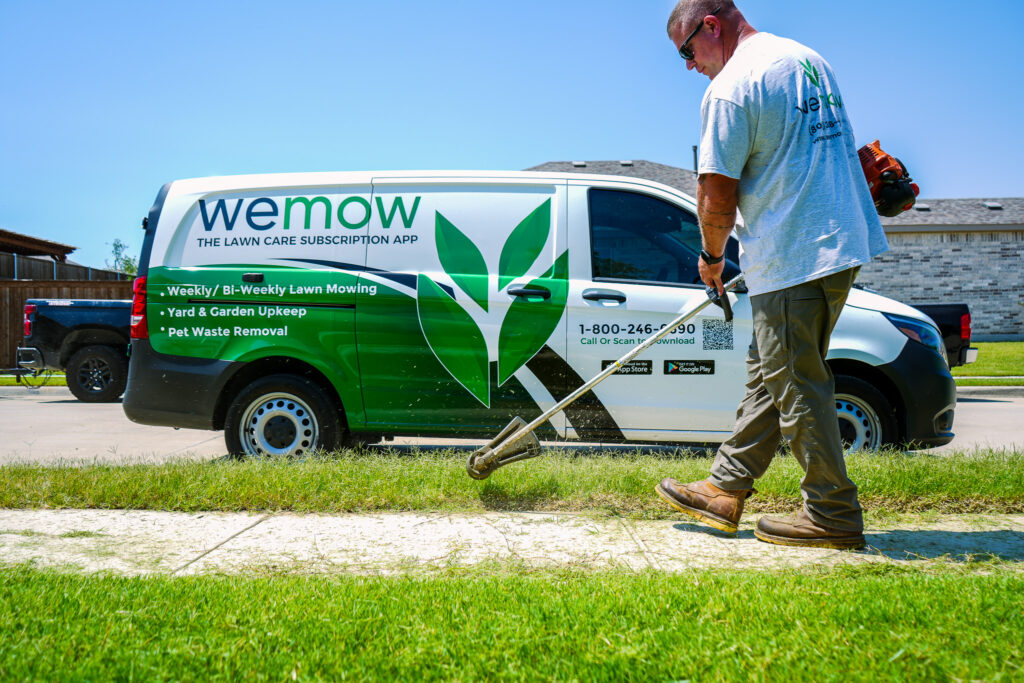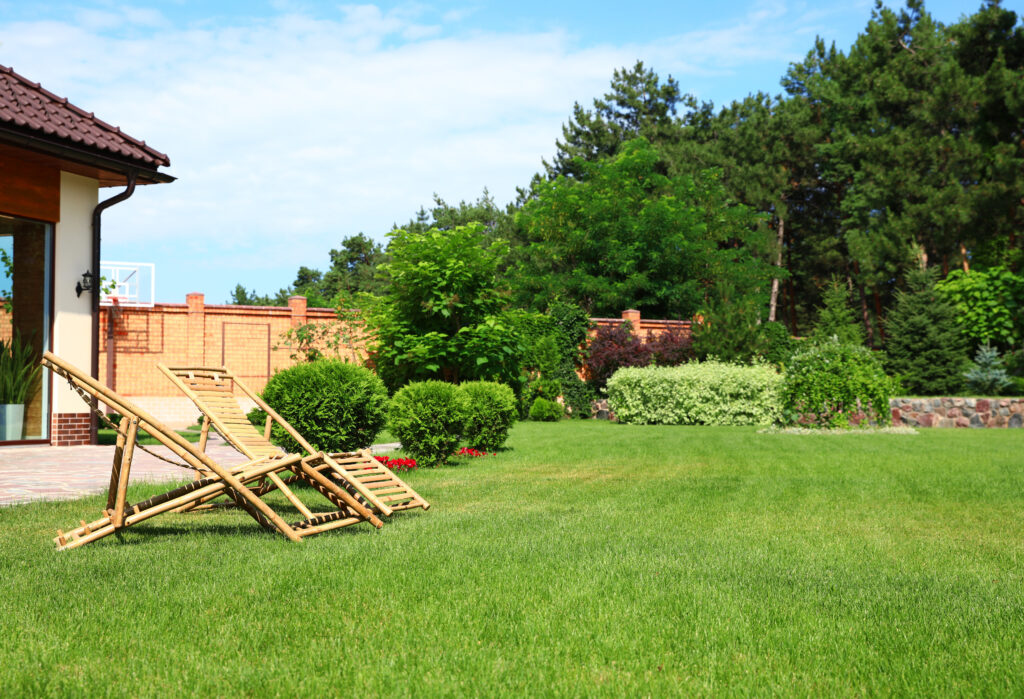 Lawn Care is Now at Your Fingertips
Don't put off your dream yard until next season. Start your lawn service today with Wemow.