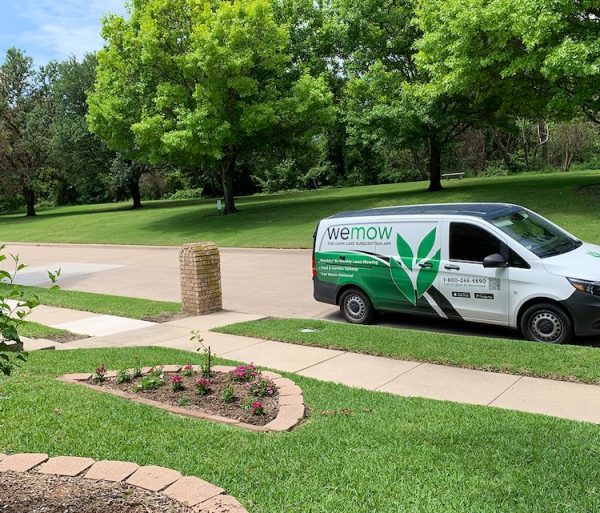 FULL SCALE LAWN SERVICES STARTING AT $55
Our advanced lawn service offers professional lawn grooming and complete yard upkeep with mowing, edging, weed treatment, fertilizing and more!
BOOK YOUR WEEKLY SERVICE FOR AS LOW AS $55
SIMPLIFIED, CONTACTLESS SERVICES YOU CAN COUNT ON
Lawn Care that Covers Your Entire Yard
Mow & Edging Every Appointment
You can expect full lawn grooming every time we service your yard.
Seasonal Fertilizer Application
Our lawn pros will apply fertilizer treatment at the optimal time.
Regularly scheduled weed treatments keep your lawn healthy year-round. 
Always Full Service Clean-up
Full clippings clean-up will be completed with every service.
ALL-IN-ONE LAWN CARE PLATFORM 
Stick with one service provider for all your lawn maintenance needs
Wemow makes managing your yard easier than ever with our all-in-one lawn care app. 
FULLY-INSURED, EXPERIENCED PROVIDERS
Meet Your Future Lawn Pro!
At Wemow we only work with the most experienced lawn care experts. We're committed to satisfaction all around, that's why we don't believe in job bidding or shuffling providers. Once you sign-up, you will lock in your service price and be assigned one lawn pro who will come back for each service.
Plus, if there are ever any issues you can speak with our support reps (human ones!) who are always available to assist by phone or chat. Don't waste time with the wrong lawn care provider, choose Wemow and get the most convenient straight-forward service available.

Have Questions? We have answers!
Let us show you a better type of lawn care. Switch to Wemow today.